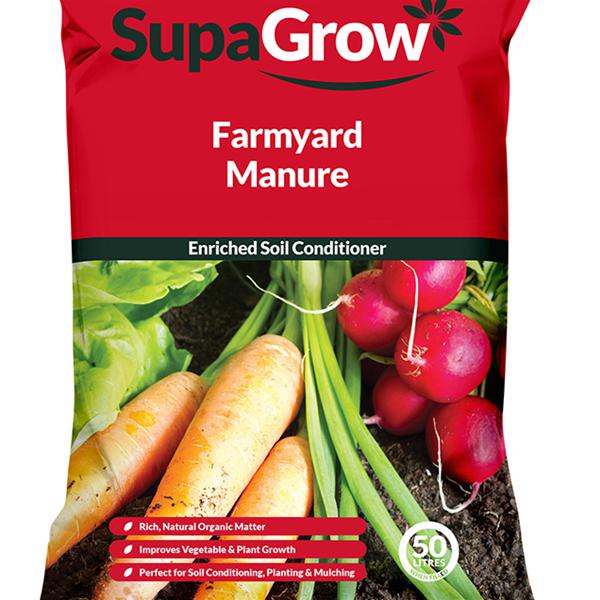 Farmyard Topsoil
From £150.00
Description
If youre looking for a Top Soil that will increase the fertility of your soil, increase water retention and break down heavy soils, our Farmyard Top Soil is the perfect choice! Ideal for planting, mulching and soil conditioning; Farmyard Top Soil is ideal for all gardeners. It is rich in natural organic matter and will give lasting results to your soils.
Farmyard Top Soil
Bag Size: 60 x 50L Sealed Bags
Uses: Beds and borders, planting, mulching, soil conditioning
Specification:BS: 3882:2007
Farmyard Top Soil alternative products
Our ProBlend Turfing Soil is perfect for spreading grass seed upon and for laying turf. Alternatively, why not try our ProBlend Beds & Borders Top Soil which is ideal for flower beds and containers.
Availability on Farmyard Top Soil
We can usually accommodate a next day delivery service if the product is ordered before 1pm for an additional cost. Normal delivery is 2-3 working days from when the order is placed. The delivery is also subject to weather conditions and stock levels. All supplied in 60 x 50L sealed bags. We also supply a sample which is a small poly bag sent via first class post.
Loose Load Deliveries
For a competitive loose load delivery price (bulk deliveries) for large areas please contact our sales team on 0330 058 50 68.
Loose load orders


T:0330 058 5068

Loose tipped 10, 20 and 30 tonnes