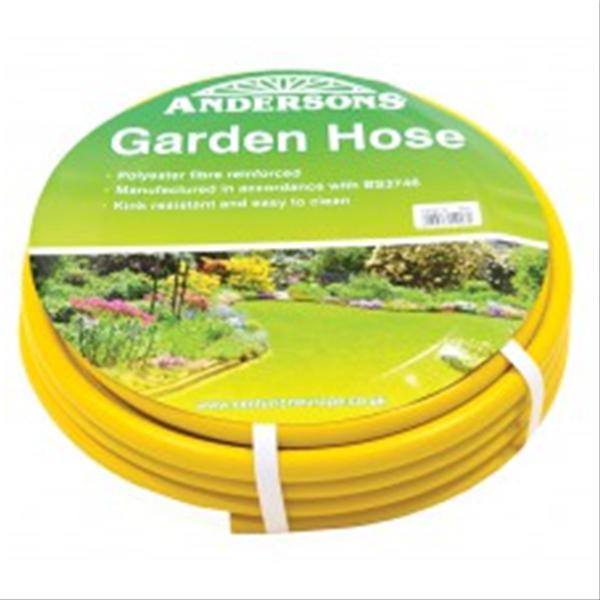 Great length and extremely durable.
Easy to use and simple to order.
Delivery is fast and you can select the best which is most convenient.
The 15m length makes is ideal for cleaning large garden areas.
Great delivery service, top-quality product and fantastic price!
Would recommend this hose to anyone.
Description
Use the 15m Reinforced Yellow Hose to water your lawn or clean your patio area. The heave-duty PVC hose is extremely durable. It has a polyester yarn reinforcement which prevents kinks appearing when using the hose. Another great property of this hose is that it has an easy clean surface!
15m Reinforced Yellow Hose
Bag Quantity: 1 Hose
Size: 15m length & 12mm diameter
Uses: General gardening uses, cleaning, watering
Colour: Yellow
Shape: 12mm diameter, 2mm thick

15m Reinforced Yellow Hose Colour and Shape
The 15m hose is a bright yellow colour and has a minimum wall thickness of 2mm. This hose is very durable and is perfect for all gardening jobs where you must add water.
Availability on 15m Reinforced Yellow Hose
We can usually accommodate a next day delivery service if the product is ordered before 1pm for an additional cost. Normal delivery is 2-3 working days from when the order is placed. The delivery is also subject to weather conditions and stock levels. The Yellow Hose is supplied in packs of 1.
Loose load orders


T:0330 058 5068

Loose tipped 10, 20 and 30 tonnes