Winter Gardening Jobs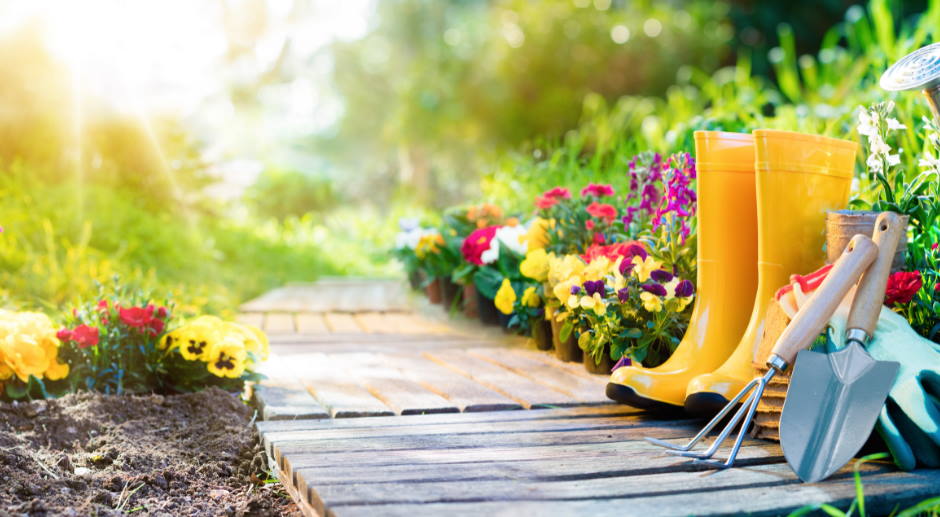 As soon as the cold weather descends many of us have a tendency to neglect our garden until the Spring. Many people talk about gardens being in a dormancy period however there are still plenty of jobs that can be done during Winter. It is also an important time to maintain your garden so it is well prepared for next season. In this guide we offer some advice on jobs to be getting on with during the winter months.
Plant Winter Bedding
Plant Winter bedding to add colour and interest to your garden in Winter and early Spring. Many Winter bedding plants have a wonderful scent and can be very colourful helping to brighten up your garden on dull Winter days. Winter bedding plants can be planted in beds, borders, containers, hanging baskets and even window boxes or balconies. If you are looking to enjoy your bedding plants from indoors make sure you plant them in key places that can be seen from inside your home. You should also look to plant them close together as Winter bedding will not fill out as much as Summer displays.
Top Winter bedding plants:
· Pansies
· Primrose
· Wallflower
· Forget me not
· Sweet William
Dig over your soil
On milder Winter days an essential job is to dig over your soil. Make sure the ground isn't frozen or waterlogged before starting. Begin by digging and forking the soil this will help loosen it. You should remove weeds as best you can this will help with your preparation for next Spring. Another great tip is to add compost to the soil this will help improve the soil structure and create a food reserve for many plants.
Prune and Plant Shrubs
Pruning shrubs is another tasks for Winter months. Shrub roses may need care and attention, start by removing any dead or diseased branches. Check out our simple guide to deadheading roses. You should then make sure you cut back branches that rub against each other to prevent any damage, long branches should also be cut back.
Winter is also the perfect time to plant new shrubs and trees. This is due to the soil being at a perfect condition as it warm from the Summer and moist from any Autumn rain, allowing roots to fully establish. Ensure you water the shrubs regularly as droughts stress is common among new trees and shrubs. Dry windy conditions can lead to water shortages so keeping an eye on these plants is essential.
Grow Winter vegetables
Don't let your vegetable plot stand neglected during Winter as there are plenty of vegetables to be grown. Winter vegetable growing allows you to extend your growing season and have tasty crops all year round. Perfect for Christmas dinners it also gives you the satisfaction of becoming self-sufficient and enjoying fresh vegetables. Vegetables like parsnips, broccoli and leeks are frost resistant and can grow successfully during Winter.
Vegetables to grow during Winter include:
· Brussels Sprouts
· Kale
· Leeks
· Parsnips
· Cauliflowers
· Broccoli
General Maintenance
If you have some spare time get out into the garden and tackle some quick tasks that help keep your garden well maintained. Sprucing up your garden path can take a matter of minutes but can really help add structure to your garden. Paths can become lost in your landscape during Autumn and Winter so begin by getting a brush and sweeping away the leaves. You may require a hard brush to get rid of any moss and weeds. Another quick tasks is to clear out your greenhouse. Clean up tools and re sharpen them where necessary you will benefit from this when you come to use them next season. Also go through seed catalogues and start selecting what you are going to grow the following year.
We hope this guide offers some useful advice and tips for you Winter gardening activities. At Gravelmaster we love to receive photographs of our customers gardens. If you would like to send us a photograph of your garden please email images to sales@gravelmaster.co.uk and we will share all images on our Facebook and Pinterest page.