How to create a Mediterranean landscape in your home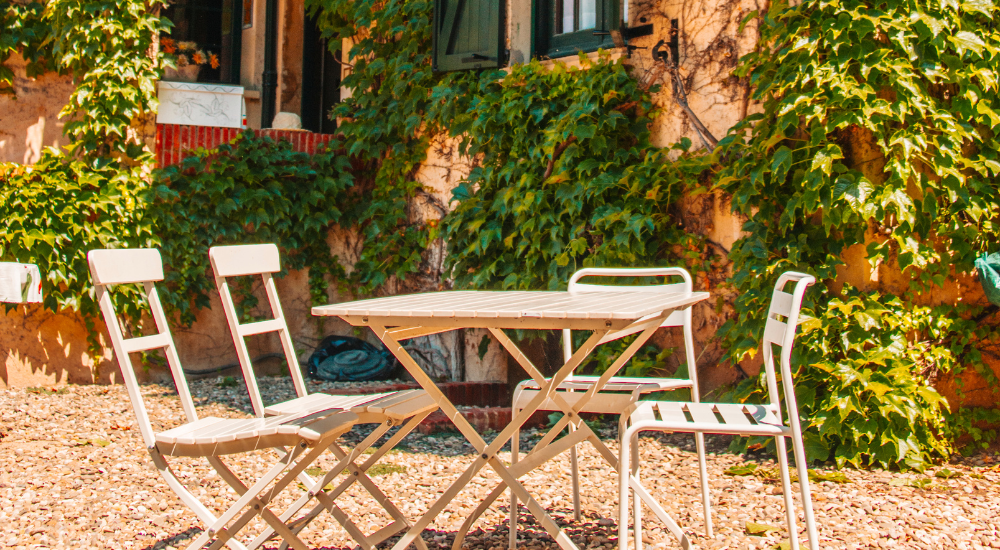 How to create a Mediterranean landscape in your home
If you're one of the many that likes to daydream of a Mediterranean holiday then this landscape style is definitely for you. Last year we introduced some Topiary Trees into our range which included Bay Trees and Olive Trees and since then we've been big fans of the Mediterranean landscape design. With the right plants, materials, and accessories you can bring the true beauty of the Mediterranean to your own landscape. This guide offers some tips and advice on how to create that Mediterranean feel with a few simple adjustments to your landscape.

History of Mediterranean Gardens

Mediterranean gardens are well known for their understated elegance. Inspired by coastal areas of Spain, France and Italy these gardens combine relaxed materials with striking plants to create a wonderful design. Due to the climate many Mediterranean's spend most of their time outside in their gardens. For many years Mediterranean gardens have been used for socialising, dining, relaxing and unwinding in.
Terracotta pots, water fountains and olive trees are all hallmarks of a classic Mediterranean garden. Traditionally herb garden were a popular practise in all Mediterranean gardens, during the medieval era monks and nuns living near the Mediterranean became experts at growing herbs for both culinary and medicinal purposes. The smell of the herb garden can instantly transport you to the feel of the hot Mediterranean which many of us desire during our UK summers. 

Choosing the correct plants

There are certain plants which have the key characteristics of a Mediterranean garden. Citrus, olive trees and lavender are almost essential for any true Mediterranean feel. You can also branch out into other plants such as ornamental grasses and even rose bushes to create an elegant feel. Try and opt for deep green foliage which has bright colourful flowers this will not only attract wildlife but will also create a stunning look. The obvious choice of plants to include are plants that originate from the Mediterranean however you can also experiment with other plants from similar climates. At Gravelmaster we supply standard and large olive trees. We also supply old olive trees which offer a stunning gnarly trunk.

Golden Gravel

A weathered look is key to creating the correct environment for your Mediterranean landscape. A true Mediterranean garden is somewhere that is well used and not just for show. Gravel is great for creating that Mediterranean feel and will enhance your Mediterranean inspired plants to create a complete look. At Gravelmaster we would recommend our Golden Gravel. This Gravel combines a mixture of yellow creams and brown and will look great with any terracotta pots in your borders or used to dress the pots. The stunning golden colour will create a weathered look and when the sun hits it the gravel will reflect a stunning colour that will brighten up your landscape.  A stone pathway is also a key element to a Mediterranean garden, 20mm Golden Gravel will make a great garden pathway creating an inviting feel to your landscape. At Gravelmaster we supply our Golden Gravel in either 10mm or 20mm.

Accessories

Nothing says Mediterranean like Terracotta garden pots or clay planters. Large or small these pots are the ultimate in Mediterranean garden design. Terracotta pots and clay planters offers a rustic feel which works well in these type of landscapes. The pots are also extremely practical and can be used to feature your plants. These pots and planters would look great featured on their own, on your patio or you could combine them together to create a stunning feature in your landscape. Why not piece the garden pots with other garden accessories such as a dining table and chairs and you have yourself the complete look ready to enjoy some alfresco dining. At Gravelmaster we supply sets of 4 fibre clay classic planters offering a traditional rustic design.

Other elements

So far we've listed key features of a Mediterranean landscape which can be achieved fairly easily and within a reasonable cost. The final key element of a Mediterranean landscape is a water fountain or feature. This is great for customers that are looking to transform their current landscape. To be in keeping with the Mediterranean style a small courtyard style pool or fountain would look great. The water feature would look great pieced with terracotta pots and large stones or boulders to create a stunning look.
We hope this guide has offered some ideas on the key characteristics of a Mediterranean landscape. For further inspiration check out our
pinboard which offers some stunning images of Mediterranean gardens