How To Grow Oriental Vegetables In Your Garden
Oriental vegetables really are a delight to grow in your garden. For many of us when it comes to our allotment or vegetable patches we grow the traditional vegetable like potatoes, carrots, green beans etc but why not be daring and grow something a little more unusual? Oriental vegetables are perfect for creating your very own stir fry and are a much healthier options than indulging in your local takeaway. Another benefit is that oriental vegetables do well from late Summer sowings giving you plenty of time to get prepared and try these delicious vegetables for yourself.
Bean Sprouts are the first vegetables on the list, these are extremely easy to grow so don't worry if you an inexperienced grower or this is your first time. The most common type of bean sprouts are the mug beans and you can buy seed packets form your local garden centre. The majority of bean sprout seeds come with clear cultivation instructions, before you know it you will have your first vegetables ready for your stir fry.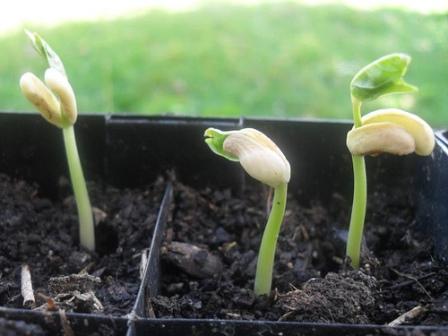 Mizuma is another essential vegetable that is perfect for adding to your stir fry. Mizuma is a leafy Japanese vegetable which grows beautifully producing a rich green leafy head very similar to rocket. Mizuma is one of the most attractive vegetables as its green leaves appear soon after sowing the seeds in pots or in the ground. Mizuma can add a great spicy flavour to any stir fry and is also extremely popular in soups and sandwiches.
Another fantastic oriental vegetable is pak-choi. This delicious vegetable is again very easy to grow and will add a crunchy depth to any stir fry. Pak-choi will grow well either in the ground or in a container of muli-purpose compost.  Ideally you should sow the seeds towards late Summer in well forked soil and water regularly to ensure you get maximum flavour. Thin out as instructed to do so by the seed packet then when ready to harvest just pinch off the roots and add to your salad or stir fry.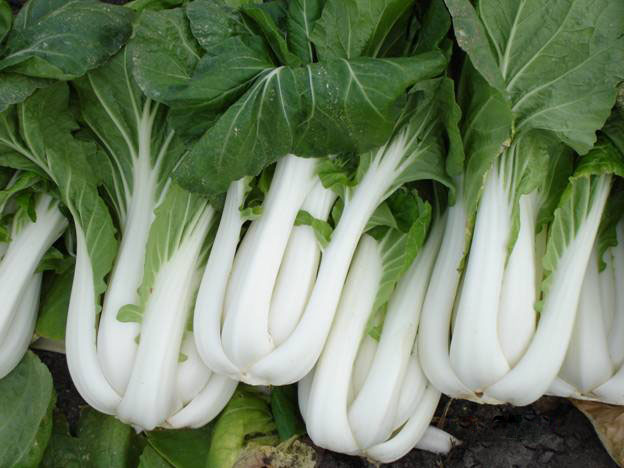 Garlic is another essential ingredient to almost any dish. Although it is not the peak time to grow garlic you may find that you drop on with a small harvest. Take a spare few cloves of garlic and pot them in containers with compost to encourage growth. Make sure you keep the compost slightly moist and leave to grow for a few weeks. After this time you should start to see the cloves beginning to sprout. What you're after aren't the sprouts but the green foliage that comes with it. This bright green foliage will add colour to any stir fry dish as well as adding that all-important garlic flavour.
There are also some wonderful oriental varieties of radishes. These will add colour, crunch and heat to any dish. Daikon is a long white crunchy vegetable from the radish family and works well in curries and stir fries. Mantanghong is a British bred variety of Chinese radish and offers a sweet red flesh and nutty taste. To sow simply plant in open ground or in containers from now until the beginning of September for cropping in a few weeks. It really is as simple as that!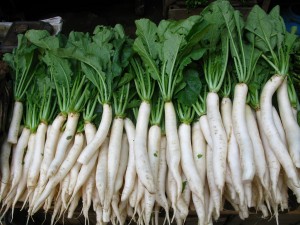 Spring Onions are a classic oriental vegetable and one that is very versatile and can be used in a range of dishes. Although you may be slightly late to guarantee a full harvest this year there is still time to get a young spring onion that can still be used in your cooking. This young onion will provide rich, intense flavour as well as adding some colour to your dish.
The final vegetables to grow are mushrooms, these will add a meaty texture to your cooking. Oyseter mushrooms are a silver/grey colour and tend to grow in clumps. These are used in many oriental dishes providing subtle flavour. These mushrooms can be very expensive to buy in supermarkets so growing you own really is a bonus. They are fairly easy to grow and can be grow in your greenhouse or in open ground.
There you have it, your guide to growing oriental vegetables. These vegetables are extremely tasty with many being very easy to grow. At Gravelmaster we love receiving customer photographs. If you wish to send us any photographs of your vegetable garden please email images to sales@gravelmaster.co.uk. We will feature all images on Pinterest and Facebook.