July Gardening Jobs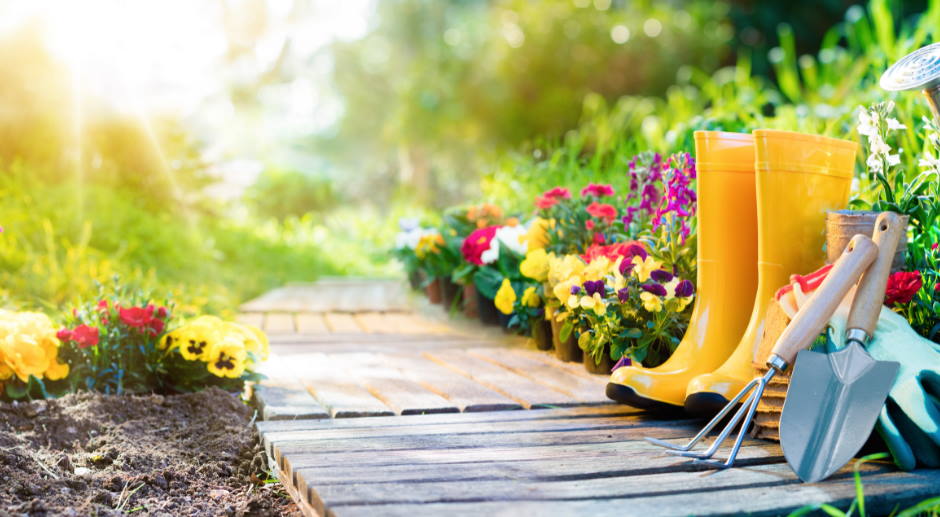 Similar to June, July is a very busy month in the garden but one that should nonetheless be enjoyed. The weather has been beautiful so far and although the nights are gradually getting shorter there is still plenty of time to get tasks done in your garden. Your Summer flowers should be in full bloom meaning your garden is at its peak therefore regular maintenance is essential. In this guide we outline some key gardening tasks that should be completed during July, you could even get the kids involved encouraging them to become more active in the garden.
Keep on Top of Watering:
At this time of year it is likely the nights are warm and the days even hotter therefore plants will need watering daily, assuming we haven't had any heavy rain. If you have positioned any plants in direct sunlight they will dry out quickly therefore consider moving them into the shade later on in the day. Alternatively you could add a layer of mulch, this will help retain moisture and should prevent them from drying out completely. If you are going on holiday we would advise that you group your plant pots/containers together in a shaded spot this will prevent them from drying out as they will require less watering. A good way to ensure your plants are receiving enough water is to dig down around 5cm to ensure the water is reaching the roots. If the roots look dry consider adding a little more water.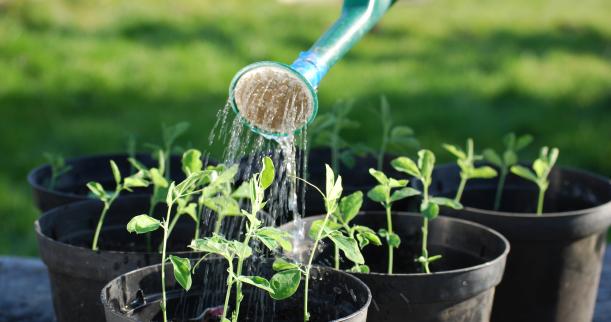 Feed Your Plants:
Many plants will benefit from a good feed during the Summer months, it may even prolong flowering. With Roses for example it could prolong their life and you could still be enjoying their stunning colours right the way through into Autumn. When feeding your plants you should be selective over your fertiliser, we would advise that for vegetable crops you should feed plants with a liquid fertiliser as this can prevent the crops having a bitter taste when they are harvested. Potatoes are another crop which will benefit from a liquid based fertiliser. Tomatoes should be fed with a fertilisers that is high in potassium this will encourage the growth of trusses. You should also look to feed your plants in flower beds and pots/containers this should be done fortnightly.
Remove any Deadheads from Plants and Flowers:
Bedding plants and Roses especially will greatly benefit from regular deadheading. Deadheading is the simple pruning process of removing any deadheads from the plant. By ensuring you deadhead any plants this will help to prolong the flowering period meaning your garden will remaining looking beautiful for longer. Deadheading can also stop the plant from producing seed heads. To deadhead your plants simply pinch off the dead flower heads, for tougher plants you may require a pair of secateurs. You can get a second bloom from many plants by cutting them back and adding some fertiliser to aid growth. Read our full deadheading guide here.


Harvest Your Crops:
If you have prepared your soil correctly now is the time to harvest your tasty crops and finally enjoy all the hard work you have put in. Strawberries, raspberries, courgettes, broad beans and possibly some early potatoes should all be ready to harvest. If you have planted strategically earlier on in the year you could be looking forward to a constant supply of crops throughout this month. Keep up with the sowing rotation, there is still plenty of time for more tasty vegetables to grow. Don't worry if you still haven't planted however as there is still an opportunity to plant a wide range of salads and even herbs such as coriander and basil. If you are feeling very organised you can even make space in your vegetable patch for Winter green seedlings. 
Keep on Top of your Lawn Maintenance:
For many of us the lawn in the centrepiece to our garden and is complemented by everything else featured in our landscape. Ensuring you keep on top of your lawn this month is essential. It is worth feeding your lawn on a regular basis to keep the turf healthy and looking plush. Slightly raise the cutting height of your lawnmower as this will help keep your grass cooler as well as retaining moisture. Mow your lawn on a regular basis, you will find it will grow extremely fast during hot periods. If you have laid new turf in Spring or have had your lawn re-turfed make a conscious effort to ensure this turf is well watered. We would advise that you water your lawn at night as opposed to during the day as your grass will retain the moisture more later on in the day when it is a bit cooler.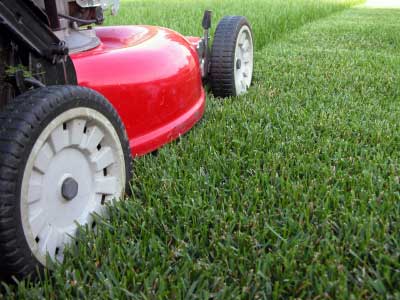 And Finally:
As we have previously said enjoy your garden as much as you can. Perhaps try alfresco dining allowing you to spend more hours in your garden. If you want to be creative with your garden try creating a water feature. This will look beautiful on a warm Summer's day and they are fairly simple to install. We hope that you have a successful crop allowing you to enjoy lots of tasty fruit and veg. If you are looking to be super organised you could even order catalogues for next years Spring flowering bulbs.
At Gravelmaster we love to receive customer images. If you would like to send us a photograph in your garden we will feature it on our Facebook and Pinterest pages. Please email any images to sales@gravelmaster.co.uk.