August Gardening Activities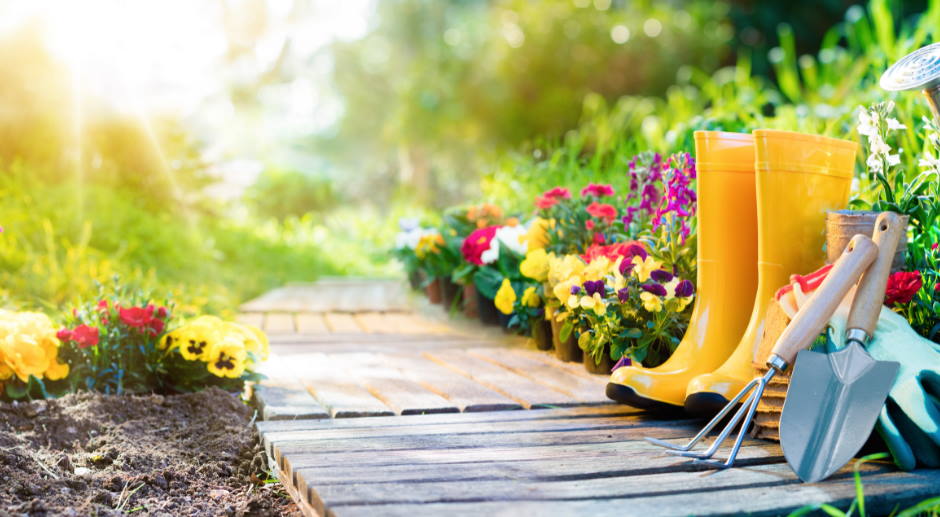 Your garden can often look tired out by August after a successful Summer we start to look ahead into Spring. This year we have had some wonderful sunny spells however if you haven't kept on top of your watering dried out plants can spoil the overall look of your garden. Similar to other months there are plenty of gardening tasks and regular maintenance jobs to be carried out during this month.
The most important factor to remember however is that we are still in Summer and your garden is there to enjoy! The wonderful colours, tasty crops and delightful scent are just some of the many reasons why we love a Summer garden and what better way to enjoy all the hard work you've put in? This may also be your last opportunity before the nights become darker and the cooler weather sets in for you to sit in your garden and simple relax. 
Watering
Watering and feeding your plants regularly is a crucial task this month especially plants in containers and pots. Thoroughly water any plants that you believe are beginning to flag as the hot weather will bring the roots to the top of the soil making them even more vulnerable to drying out. If you are going on holiday kindly ask your neighbour or friend to water your plants for you as you would hate to return to a dried out garden full of dead plants. Tomato plants require constant watering, to make sure they do not suffer from rotting try and work out a system of watering so that you regularly providing plants with water. Putting saucers or containers under your hanging baskets and potted plants is a great water saving trick allowing you to re-use this water for other plants.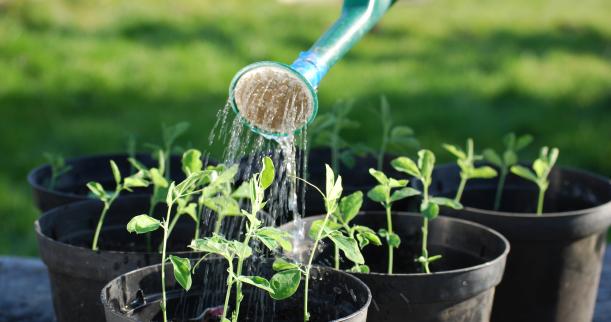 Lawn Care
Though your lawn may look dried out and unsightly hold back on the watering if you are looking to save on water. After a good downpour the grass will gradually start to come back to life. Be careful not to wear down the lawn too much especially if you have newly laid turf. As we move towards Autumn and your lawn becomes greener consider giving it a feed to boost the roots and ensure it remains healthy. Towards the end of Summer your lawns growth rate will become sluggish. In order to help the lawn cope we would advise that you raise your cutting height on your lawn mower.
If you are planning on laying a new lawn in Autumn prepare the lawn now as this will give it enough time to settle. By doing this you can also wait to see if any weeds will grow, this then allows you to thoroughly clear the area before laying the new turf. For advice on laying turf read our handy turf laying guide.
Weeding
Not the most exhilarating of jobs but nonetheless one that needs to be done. The trick is little and often, if you let the weeds build up this then becomes a mammoth task that you will want to put off for as long as possible. Weeds not only look unsightly spoiling your beautiful Summer display they also use valuable moisture that is in the ground. If possible weed on a sunny day as any weeds left on the surface will eventually dry out due to the warmth.
Cut Back Strawberries
If you are not looking to create new strawberry plants using runners we would recommend that you cut back strawberry plants after they have finished fruiting. This will prevent them from spreading. Remove any protective mulching you may have laid as well as removing weeds. New strawberry leaves will soon appear once you have pruned them. Cutting back your strawberries with a pair of secateurs will save time and make life much easier for you. 

And Finally
Harvest your vegetables whilst they are at their peak. Although you may still be sowing your lettuces, spring onions, cabbage and other salads if planted strategically you should have a good range of vegetables to keep you going. Don't leave vegetables too long before harvesting as they can become bitter tasting. If you believe you have grown too much of one vegetable you can store it or recycle it by adding it to your compost heap.
You are likely to be receiving, if not already your bulb catalogues for the season ahead. Order yours quickly to avoid your favourites selling out. After a long Winter where your garden become dormant a good bloom will definitely boost your spirits.
We hope this article has provided you with a few tips to ensure your garden remains healthy and doesn't dry out completely during late Summer. At Gravelmaster we love receiving customer photographs, if you would like to send us a photo of your Summer garden please email us at sales@gravelmaster.co.uk. We will feature your image on our Facbeook and Pinterest pages.