How to Care for Your Garden Whilst on Holiday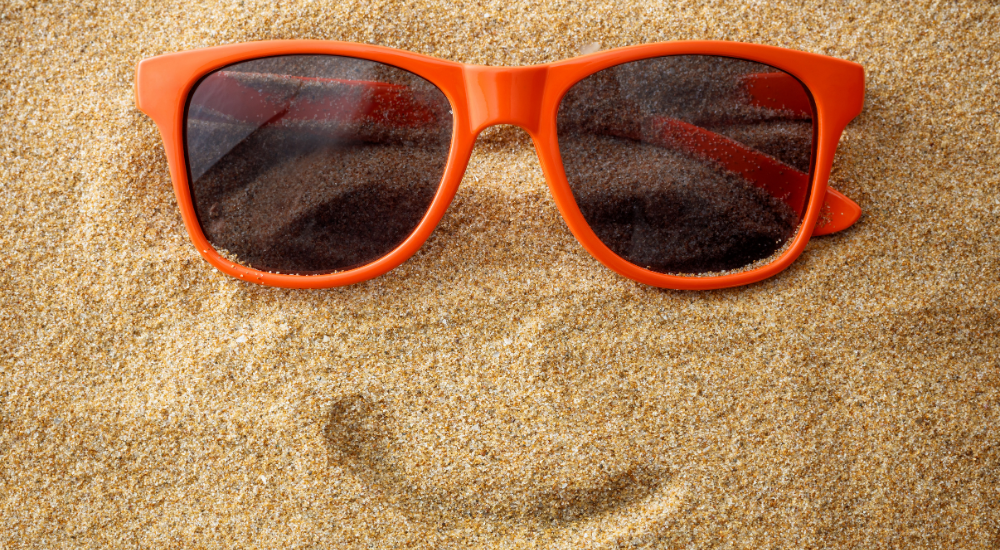 If you are planning on jetting off on holiday don't forget to care for your plants and garden whilst you are away. Your plants will appreciate some TLC if you are planning on going on holiday soon. If you spend the time taking care of your plants prior to you going away this should hopefully keep your plants going for a week or so. It will also help keep your garden looking healthy and less abandoned in your absence.
Lawn Care
Although plants are important you lawn also requires some much needed attention. Give it a thorough mowing cutting it as short as possible without scalping it. As you are aware your lawn grows very quickly during Summer therefore getting it as short as possible will benefit you on your return. Take a pair of garden shears and tidy up your edges this may consist of you working your flower beds and borders also and removing any weeds that may have cropped up. If you put the work in now your garden will be less unruly when your return from your holiday. Edging your lawn lasts longer than mowing, it will also prevent it from growing into your beds and borders and spoiling your display. Your lawn edging can also be deceiving as it can make the grass appear recently maintained.

Feed Your Plants

You should then make sure all plants are fed well especially ones that have already produced fruit and are ready to harvest. Depending on personal preference you can choose from a liquid feed or a fertiliser, the liquid feed has a speedy response however the controlled release fertiliser will last you for much longer. If you have opted for a fertiliser you should ensure you water your plants thoroughly unless a heavy rainfall is expected.
Persuade a Neighbour to Water Plants
Persuade your neighbour or perhaps a friend or family member to pop round during your holiday to do some watering of your plants. You could also give them a little incentive by offering them the chance to harvest some fruit and veg to enjoy. There are huge benefits to a thorough watering as it will ensure plants in open ground remain unharmed by the hot weather. However any plants in pots or containers are fully reliant upon you for a good water so tell neighbours/friend to make these a priority.



Deadhead Fading Flowers
Your Summer plants will stop flowering if dead flowers are left behind and begin to focus their energy or producing seeds. You should carry out a quick check around your garden before you leave and remove any faded flowers. We would advise that you deadhead the faded flowers and also the ones that are beginning to fade. Your finger and thumb or a pair of secateurs should do the trick. Why not check out our full guide on how to deadhead plants.
Care for Hanging Baskets
Hanging baskets are likely to be positioned in the hottest spots within your garden and with it their roots are hanging in the air, this leaves them vulnerable to drought. If your neighbour/friend is reliable and will ensure they are watered thoroughly you should leave them as they are, if not you should carefully lower them and stand them in a shaded area where they are less likely to dry out.
Group Pots and Planters
Your pots and planters can lose moisture rapidly during hot weather, you can combat this by carefully grouping the pots and containers together to create a shaded area. This will reduce the risk of a drought or any heat damage to the plants. You can position plants that are less likely to dry out towards the outer edge however plants that are prone to droughts should be positioned in the middle of the grouping.

And Lastly
Another useful tip is to ensure that your garden shed, greenhouse and any other storage areas are secured properly. It may be worth giving your key to a neighbour/friend who is looking after your garden should they need to access anything. It would also be a good idea to store any expensive equipment or tools in your house to prevent burglaries or at least ensure they are out of sight.
Finally you should check that any outbreaks of diseases in your plants are dealt with and treated appropriately before you go on holiday. We would suggest doing a quick check around your garden for any greenflies and other pests.
We hope that this guide has provided you with some insightful information into how to prepare your garden for your holiday. Following all the necessary steps should ensure that you return to a healthy garden that is in the same state as when you left it. At Gravelmaster we love receiving photographs of our customer's gardens. Should you wish to send us a photo of your garden we will feature it on our Facebook and Pinterest page. Please send all photos to sales@gravelmaster.co.uk. We wish you all a lovely holiday!