Using Yorkshire Cream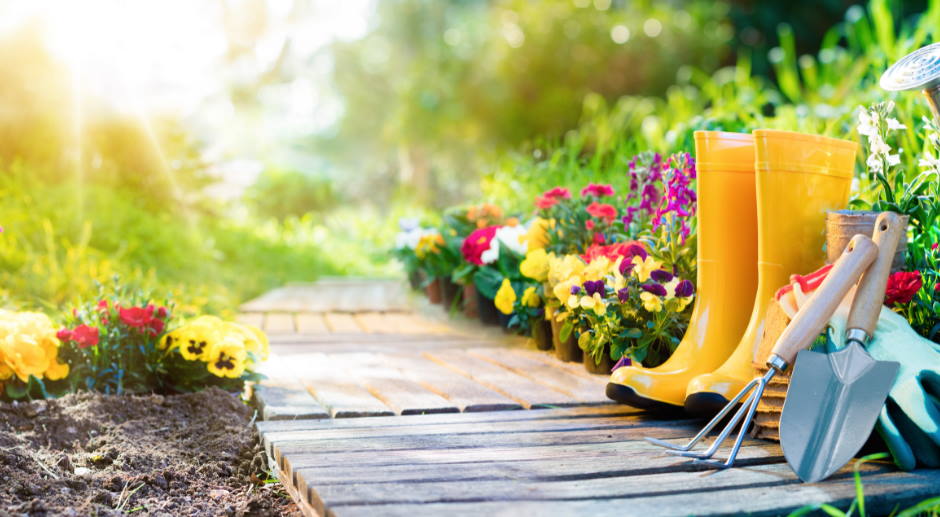 The benefits of using Yorkshire Cream
At Gravelmaster we supply a wide range of decorative aggregates which includes the increasingly popular Yorkshire Cream. Yorkshire Cream is a beautiful soft creamy golden gravel that will look great in just about any landscape. Due to its natural colour Yorkshire Cream is a diverse gravel that has a wide range of uses and applications. This guide offers advice and tips on Yorkshire Cream allowing you to make the decision as to whether it is the right aggregate for your potential landscape project.
Did you know…
Yorkshire Cream is a naturally quarried product therefore the size, shape and colour of this gravel may vary slightly. Yorkshire Cream is often referred to as Yorkshire Flint or Cotters Gold. This gravel also has a very high flint and quartz content which adds to its hard wearing durable design. Yorkshire Cream is a stunning angular flint gravel consisting of different shades of creams. These creamy, golden colours are able to brighten up your garden and create a clean presence and appearance.
At Gravelmaster we supply 10-20mm of Yorkshire Cream. Our Yorkshire Cream is available in bulk bags or sample bags. Our sample bag allow you to get a true feel for the product before committing to a full purchase.
Uses/ application of Yorkshire Cream
Our 10-20mm Yorkshire Cream is a popular choice for many customers due to its contemporary feel and light mix of colours. Due to its strength and durability Yorkshire Cream is ideal for use on driveways and garden paths. The angular shape of the aggregate allows the materials to bind together so that when taking on heavy traffic the gravel will not disperse. The natural colour will also help to brighten up your driveway as well as allowing water to permeate through preventing the formation of puddles.
The gorgeous cream colour of this decorative gravel is one of the reasons why many customers choose to purchase this product as it looks good virtually anywhere. Often customers use this product for dressing pots and planters around their garden adding a stylish feel to their landscape. It is also used in beds and borders enhancing your plants beautifully. What's more the gravel looks great throughout all seasons. This gravel can also help retain moisture and nutrients for plants and wildlife as well as supressing weeds.
Yorkshire cream can also be used in ponds, aquatics and water features. The gravel looks good both wet and dry and offers a darker shade when wet. Many customers have used this natural product to complement the area surrounding a water feature or pond. For customers looking to create a focal point the gravel could be used with larger stones or boulders.
Advantages of Yorkshire Cream
Yorkshire Cream has a wide range of advantages making it a versatile product perfect for any landscape project. We have listed some of the advantages to this decorative gravel below:
· Stunning natural colour that will complement any current landscape
· Instantly brightens up your garden design
· High flint and quartz content adding to its durability
· Attractive angular shape offering a modern feel
· Looks good throughout all seasons
· Easy to lay
· High quality decorative gravel
Don't forget the weed control membrane
If you don't have any weed control membrane we can take care of that! At Gravelmaster we supply weed control membrane in sizes 1m, 2m and 3.3m widths. We also supply fixing pegs ensuring your membrane is securely laid. Using a Weed Control Membrane creates a low maintenance garden ideal for all gardeners. Ideally the weed control membrane should be placed down before you begin to lay your gravel. This is to prevent the growth of weeds appearing within your gravel and spoiling the appearance of your landscape.
Calculate your quantity
Our gravel calculator makes it quick and easy for you to calculate the correct quantity of gravel for your landscape. Depending on your garden project you may require a specific amount of gravel. Simply input the length, width and depth of your required landscape and let our calculator do the work. Should you need any further help contact us on 0800 907 85 90.
Get Inspired
Be inspired by some of our customer photographs showcasing how they have used Yorkshire Cream in their own garden design. The image below has been provided by a customers that has used our 10-20mm Yorkshire Cream in their landscape to create a seating area ideal for alfresco dining. The Yorkshire Cream offers a stylish feel and has brightened up the landscape. The gravel complements the garden decking and patio slabs beautifully. For more inspiration on how our customers have used our Yorkshire Cream and other gravels in their landscape head over to our customer photos decorative gravel pinboard.