Polar White 20mm 10 TONNES OR MORE? CALL 0330 058 5068 FOR LOOSE LOAD DELIVERY
Description
Polar White is a beautiful white marble chipping from Spain which is also known as White Spar or White Dolomite. It can be used for many purposes such as driveways, pathways, borders, water features and rockeries. This contemporary chipping will sparkle in the sunlight due its marble properties and is perfect for both domestic and commercial landscaping projects. This chipping can also be used for mulching plants in pots and containers helping to suppress weeds therefore keeping your garden neat and tidy.
Polar White Chippings 20mm
Bag Size: Approx 850Kg Bulk Bags and 20kg Sealed Bags
Size: 20mm (Based on width of stone)
Uses: Driveways, Water Features, Rockeries, Pathways, Planters and Ponds
Colour: Predominately White with some grey/brown tones
Shape: Angular

Polar White Gravel Colour and Shape
Polar White is a naturally quarried product which may result in slight variations in formation, size, colour or shape. Polar White is a white colour and is angular in shape. It looks stunning in any garden when it glistens with to the marble in it.
Availability on Polar White Chippings
We can usually accommodate a next day delivery service if the product is ordered before 12pm for an additional cost. The delivery is also subject to weather conditions and stock levels. All supplied in Bulk Bags (850KG) or sealed bags (20KG).
Loose Load Deliveries
For a competitive loose load delivery price (bulk deliveries) for large areas please contact our sales team on 03300585068.
Loose load orders


T:0330 058 5068

Loose tipped 10, 20 and 30 tonnes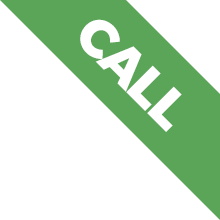 15 purchases during last 24 hours