Carbon Steel Soft Grip Digging Spade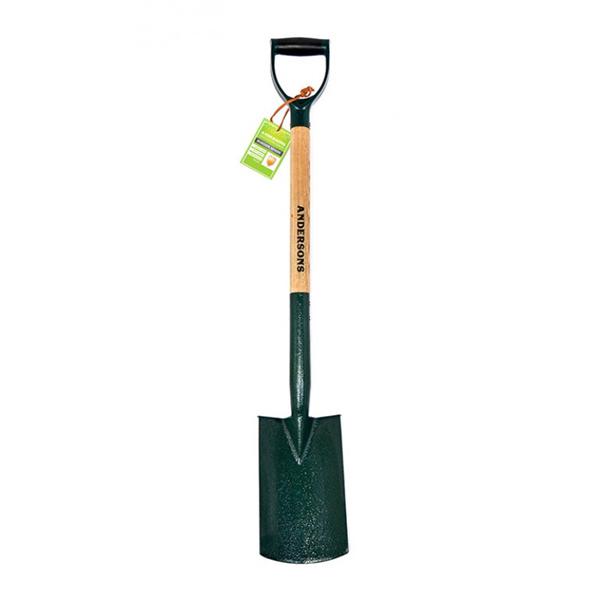 Good strength and really durable.
Easy to order online and the delivery was fast.
Ordered 2 of these and they were both delivered together within 24 hours of placing my order. The delivery driver was very helpful.
Looks just like the image.
Handy for keeping in the shed. Not too heavy and easy to use.
Great quality for an even better price.
Carbon Steel Soft Grip Digging Spade
From £10.00
Description
This soft grip digging spade has the perfect tilt handle which gives the ideal digging angle. It has a heat treated head to increase the strength and longevity. The powder coating protects against rust and scratching.
Carbon Steel Soft Grip Digging Spade
Size: 175 x 995 x 80mm
Uses: Reshaping beds, digging out planting holes, soil cultivation
Colour: Green, Black and Brown
Weight: 1.87kg
Carbon Steel Soft Grip Digging Spade
These Soft Grip Digging Spade comes with a dominant green colour throughout with a classic wooden feature. The handle has a slight tilt to help reduce stress when digging. The soft grip handles makes it much easier and more comfortable to use.
Availability on Carbon Steel Soft Grip Digging Spades
We can usually accommodate a next day delivery service if the product is ordered before 1pm for an additional cost. Normal delivery is 2-3 working days from when the order is placed. The delivery is also subject to weather conditions and stock levels.
Loose load orders


T:0330 058 5068

Loose tipped 10, 20 and 30 tonnes