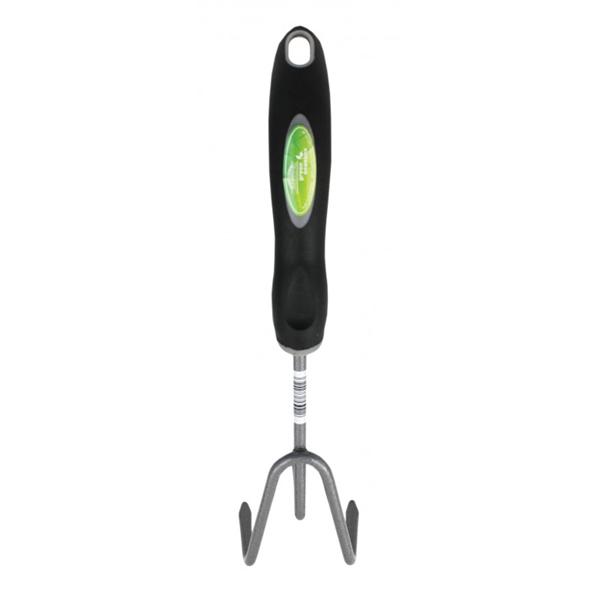 Used to remove weeds from my garden and the results were fantastic!
I have recommended this product to all of my gardening friends! It is brilliant.
It is easy to use and easy to deliver.
Planting is made easy with this tool.
Recommended this product to all my friends! The price is fantastic!
I was provided with an order number and could track this order for delivery.
Description
Prepare your soil for planting crops and general garden work by using the hand cultivator to turn existing soil. The hand cultivator is also useful when removing weeds from your soil. This gardening tool is easy to use and will definitely make a difference to your tired soils. Using a cultivator, you can bring large stones and lumps to the surface to remove, helping to create a smooth surface for planting.
Cultivator
Bag Quantity: 1 Cultivator
Uses: Removal of weeds and turning soil
Colour: Black
Shape: 3 pointed prongs

Cultivator Colour and Shape
The hand cultivator has a black easy grip handle and 3 prongs to dig into your existing soil.
Availability on The Cultivator
We can usually accommodate a next day delivery service if the product is ordered before 1pm for an additional cost. Normal delivery is 2-3 working days from when the order is placed. The delivery is also subject to weather conditions and stock levels.
Loose load orders


T:0330 058 5068

Loose tipped 10, 20 and 30 tonnes