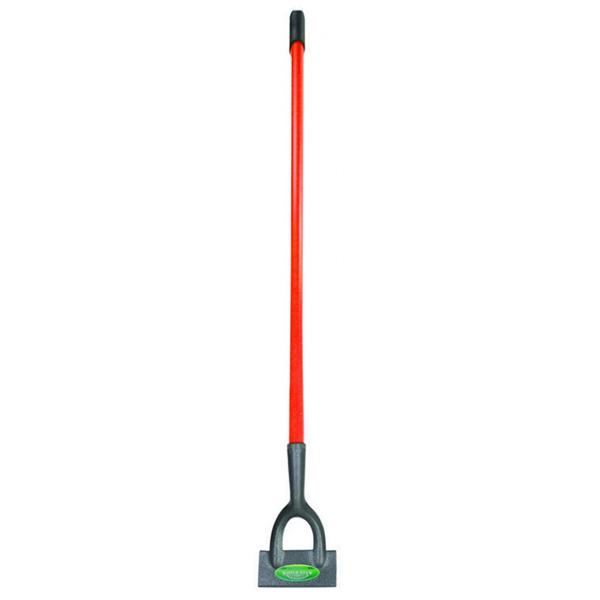 Delivered within 24 hours!
Amazing price and fast delivery.
Really easy to use and lightweight! Just what I needed.
Does the job! I used this to level out the soil on my garden before laying my turf- fantastic!
The long handle makes it easy to use. Really happy with my purchase.
Description
Use a Dutch Hoe to level out existing soil. It has a soft grip handle and has a lightweight design which makes it easy to use and work with. Simply push and pull the Dutch Hoe through the soil to cut weeds under the surface.
Dutch Hoe
Bag Quantity: 1 Dutch Hoe
Uses: Shapes soil and cuts weeds under the surface
Colour: Red
Material Properties: Soft Grip Handle and rust resistant

Dutch Hoe Colour and Shape
The Dutch Hoe has a strong design whilst also being lightweight. It is red in colour and has a rust resistant finish.
Availability on Dutch Hoe
We can usually accommodate a next day delivery service if the product is ordered before 1pm for an additional cost. Normal delivery is 2-3 working days from when the order is placed. The delivery is also subject to weather conditions and stock levels. All supplied in packs of 1 per order.
Loose load orders


T:0330 058 5068

Loose tipped 10, 20 and 30 tonnes