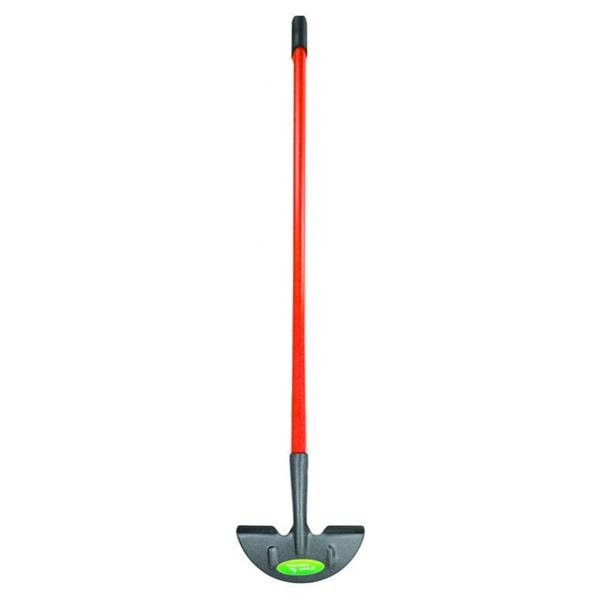 I used the edging tool to remove gravel chippings that had spilt onto the pathway. Great buy!
Easy to use and very lightweight.
Does exactly as described. It has made tidying the borders an effortless job.
I selected a delivery day and it was delivered on-time. Really happy with my purchase.
Makes tidying a little more enjoyable because it is so easy to use. Would recommend.
I've recommended this product to family and friends and they have all purchased one! Fantastic product and great price.
Description
The Edging Tool is often referred to as an Edging Iron. It has a lightweight design and a soft grip handle, making it easy to use and comfortable to work with. The Edging Tool is ideal for creating neat and tidy lawn borders and edges. Simply use the Edging Tool along the edge of your lawn to remove any unwanted grass or debris.
Cotswold Buff Chippings
Bag Quantity: 1 edging tool
Uses: Driveways, Water Features, Rockeries
Colour: Red
Material Properties: Lightweight design with rust resistant finish.

Edging Tool Colour and Shape
The Edging Tool is available in red. It has a lightweight design with a soft grip handle making it easy to use.
Availability on The Edging Tool
We can usually accommodate a next day delivery service if the product is ordered before 1pm for an additional cost. Normal delivery is 2-3 working days from when the order is placed. The delivery is also subject to weather conditions and stock levels. This tool is supplied in packs of 1 per order.
Loose load orders


T:0330 058 5068

Loose tipped 10, 20 and 30 tonnes