300mm x 400mm Large Gardeners Kneeling Mat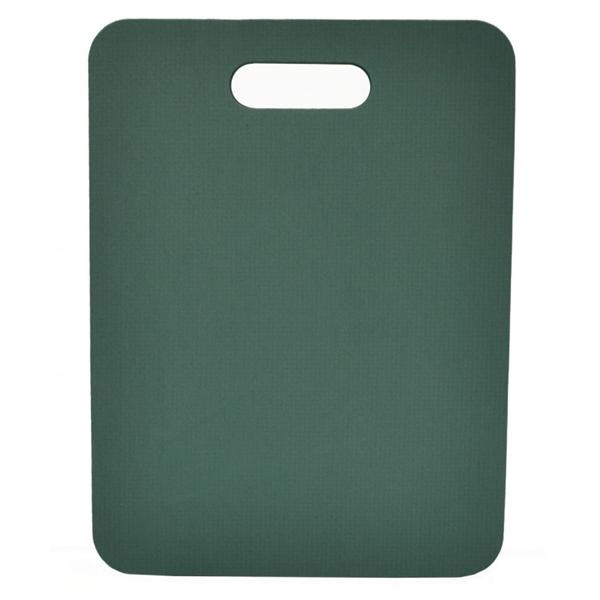 Really comfy and huge help when kneeling for a long period of time.
It does as the description states- provides comfort!
Would recommend ordering a kneeling mat to all gardeners! It really does make gardening easier.
I ordered my Mother a kneeling mat for when she is potting and planting in the garden. It's safe to say that she loves it!
Fantastic price and fast delivery.
300mm x 400mm Large Gardeners Kneeling Mat
From £6.00
Description
Our Large Gardeners Kneeling Mat will provide the comfort that you need to continue with your gardening jobs. Simply place the mat on the floor where you are potting or planting and kneel on the high density foam. It is water resistant and has a handy cut out handle for you to carry around to other household jobs.
Size: 300 x 400mm
Material: High density foam
Uses: Gardening, Household jobs and cleaning
Colour: Green
Shape: Rectangular

Large Gardeners Kneeling Mat Colour and Shape
This kneeling mat is available in a rectangle measuring 300mm x 400mm. It is green in colour and is also water resistant!
Availability on The Large Gardeners Kneeling Mat
We can usually accommodate a next day delivery service if the product is ordered before 1pm for an additional cost. Normal delivery is 2-3 working days from when the order is placed. The delivery is also subject to weather conditions and stock levels.
Loose load orders


T:0330 058 5068

Loose tipped 10, 20 and 30 tonnes