Polar White Pebbles 20-40mm
Excellent customer service, quick delivery and excellent product. 5*
it was brilliant all way round. thank you.
Excellent company. Have used many times and always happy with product and service
Arrived when it was surrposed to, really good quality. Will be ordering them in their future for my borders. Mrs malik.
Excellent quality product, nicely varied in size (20 to 40mm). Clean, no dust, minimal chippings. And appreciably cheaper than local suppliers.
First Class Product & Service
Polar White Pebbles 20-40mm 10 TONNES OR MORE? CALL 0330 058 5068 FOR LOOSE LOAD DELIVERY
Description
These beautiful polar white pebbles are an exceptionally versatile product that have a variety of uses including garden rockeries, water features and landscaping. The pebbles are a beautiful white colour helping to brighten up your current garden design. Ideal for use in your landscape to contrast with your current garden these pebbles will enhance any landscape. The pebbles will offer a modern, stylish look to your garden and are ideal for use in both domestic and commercial landscaping projects. These pebbles can also be used for mulching plants in pots and containers helping to suppress weeds therefore keeping your garden neat and tidy.
Polar White Pebbles
Bag Size: Approx 850Kg Bulk Bags
Size: 15-30mm (Based on width of stone)
Uses: Landscaping, Rockeries, Gabion Stone, Water Features
Colour: White
Shape: Round

Polar White Pebbles Colour and Shape
The wonderful polar white pebbles are a naturally quarried product which may result in slight variations in formation, size, colour or shape. In the daylight the pebbles generally offer a pure white elegant look, when wet the pebbles offer a slightly greyish colour.
Availability on Polar White Pebbles
We can usually accommodate a next day delivery service if the product is ordered before 12pm for an additional cost. The delivery is also subject to weather conditions and stock levels. All supplied in Bulk Bags (850KG).
Loose Load Deliveries
For a competitive loose load delivery price (bulk deliveries) for large areas please contact our sales team on 03300585068.
Loose load orders


T:0330 058 5068

Loose tipped 10, 20 and 30 tonnes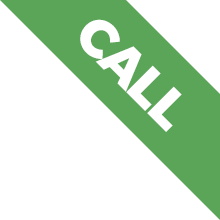 12 purchases during last 24 hours