Very quick reliable service, product looks lovely, as described.
Very pleased with purchase. Goods delivered on time, in good order and well protected.
Great service, had a phone call 20 mins before delivery to confirm someone was in. It does arrive on a pallet as per the website info. The stone itself seems great quality so far, colour wise it's a sort of salmon pink colour when dry (although may go more red as the dust wears off). When wet its a lovely deep red colour. Nice even sized pieces and seem to work well on my driveway, they don't roll like pebbles when the car wheels go oven so doesn't create ruts in the stone.
Very good servise one of the best I have delt with
Excellent product,staff on ordering were brill. Was delivered very quickly.we would recommend this company to our friends etc, thanks from us for your excellent service
Red Granite 20mm 10 TONNES OR MORE? CALL 0330 058 5068 FOR LOOSE LOAD DELIVERY
Description
The Red Granite 20mm has a variety of uses including: driveways, borders, garden rockeries and pathways. Red granite is often referred to as Lanark Red or Harden Red. If you are wanting to add some brightness to your garden, the unique colour will definitely ooze elegance.
Red Granite 20mm
Bag Size: Approx 850Kg Bulk Bags and 20kg sealed Bags
Size: 20mm (Based on width of stone)
Uses: Driveways, Pathways, Water Features and Rockeries
Colour: Red
Shape: Angular
Specification: BS EN 1260
Red Granite Gravel Colour and Shape
The Red Granite 20mm is a naturally quarried product which may result in slight variations in formation, size, colour or shape. The stunning red colour of this granite is truly distinctive and can really add a wow factor to your garden.
Availability on Red Granite
We can usually accommodate a next day delivery service if the product is ordered before 12pm for an additional cost. The delivery is also subject to weather conditions and stock levels. All supplied in Bulk Bags (850KG) or Sealed bags (20KG).
Loose Load Deliveries
For a competitive loose load delivery price (bulk deliveries) for large areas please contact our sales team on 03300585068.
Loose load orders


T:0330 058 5068

Loose tipped 10, 20 and 30 tonnes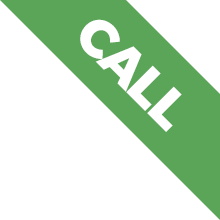 25 purchases during last 24 hours