Great product, great delivery. Thanks muchly gravelmaster :)
Excellent service. Stones were delivered fast and are a great quality. Will definately use gravelmaster again. Thanks
very happyu with purchase, stones delivered in good time and look nice now we have put then down in our garden
Exceptional value, excellent service. Delivery spot on and driver gave advanced warning an hour before, driver very helpful and obliging. Thank you!
Excellent service and delivery. Received a call 30 minutes before delivery which was appreciated. Driver was very, especially as the load was so heavy. Very pleased with the quality of the product and the price.
River Washed Gravel 20mm 10 TONNES OR MORE? CALL 0330 058 5068 FOR LOOSE LOAD DELIVERY
Description
20mm River Washed is a very compact product that is perfect for decorative driveways, specialist concrete, landscape gardens and general ground cover. The subtle variation of colours makes this gravel perfect for any garden to help bring the needed brightness to your garden.
River Washed 20mm
Bag Size: Approx 850Kg Bulk Bags and 20kg Sealed Bags
Size: 20mm (Based on width of stone)
Uses: Pathways, Landscaping, Specialist Concretes and Aquatics
Colour: Brown (Does contain white and stone colour pieces)
Shape: Mainly Rounded (Does contain some crushed gravel pieces)
Specification: BS EN 1260
River Washed Gravel Colour and Shape
The 20mm pebbles are a naturally quarried product which may result in slight variations in formation, size, colour or shape. In the daylight they offer a brown colour with a subtle addition of white and natural stone and have rounded edges with a wonderful buff texture.
Availability on River Washed 20mm
We can usually accommodate a next day delivery service if the product is ordered before 12pm for an additional cost. The delivery is also subject to weather conditions and stock levels. All supplied in Bulk Bags (850KG) or Sealed bags (20KG).
Loose Load Deliveries
For a competitive loose load delivery price (bulk deliveries) for large areas please contact our sales team on 03300585068.
Loose load orders


T:0330 058 5068

Loose tipped 10, 20 and 30 tonnes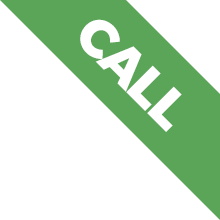 22 purchases during last 24 hours