Good quality play sand, driver very helpful, pleased with the purchase.
BANES Newbridge School T Lynch
Good quality playsand at a good price.
Play Sand 10 TONNES OR MORE? CALL 0330 058 5068 FOR LOOSE LOAD DELIVERY
Description
This high-quality premium play sand is ideal for bringing the beach to your very own home. This is a naturally formed product and has been specifically designed for play pit areas in schools, nurseries and homes. Our Play Sand has been tested to BS EN 1177 standard and testing certificates are available upon request. To ensure our soft certified children's sand is of the highest quality, it is put through several cycles of pressure-washing to remove any residue, dangerous materials and to wash any Iron Oxide.
Play Sand
Bag Size: 850kg Jumbo Bulk Bags and 15kg Sealed Bags
Uses: Schools, Nurseries and Home play pits
Colour: Light golden yellow
Shape: Sub rounded yellow
Specification: BS EN 1260
Play Sand Colour and Shape
Our soft children's play pit sand is of the highest quality and always a sub rounded grain,
making it easily treatable if a sand particle gets into an eye.
Availability on Play Sand
We can usually accommodate a next day delivery service if the product is ordered before 12pm for an additional cost. The delivery is also subject to weather conditions and stock levels. All supplied in Bulk Bags (850KG) or Sealed bags (15KG).
Loose Load Deliveries
For a competitive loose load delivery price (bulk deliveries) for large areas please contact our sales team on 03300585068.
Loose load orders


T:0330 058 5068

Loose tipped 10, 20 and 30 tonnes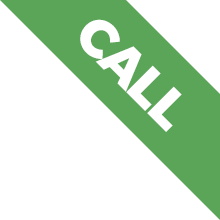 26 purchases during last 24 hours