Ornamental Lawn Grass Seed
Definitely does as the description states! My lawn is tough and durable, I would recommend this product to anyone.
Really happy with this product. The quality is good and the results are even better!
Once again, Gravel Master have delivered a fantastic product at an amazing price.
If you want a durable lawn that looks healthy all-year-round… then order this grass seed! 100% recommend.
I couldn't wait to use the grass seed. The final result is amazing! My lawn looks healthy and well established.
Ornamental Lawn Grass Seed 10 TONNES OR MORE? CALL 0330 058 5068 FOR LOOSE LOAD DELIVERY
Description
Ornamental Lawn Grass seed has a medium-fine texture and a moderate wear tolerance. It is very versatile and is suitable for: domestic lawns (will little footfall), golfing tees, bowling greens, croquet lawns and tennis courts. Ornamental Grass Seed is the same seed as what is used in our Top Tee Turf. Another advantage of this grass seed, is that its easy-to-lay and requires little maintenance other than regular mowing and feeding with fertilisers. During preparation of the seedbed, ensure that the surface is firm, flat and clean before sowing the mixture.
Ornamental Lawn Grass Seed
Bag Size: 5, 10, or 20kg bag sizes
Uses: Domestic Gardens, Croquet Lawns, Tennis Courts & Golf Tees
Sowing Rate: Sowing Rate 30-50gms/m2
Coverage: Based on 40gms/m2 seed rate: 5kgs-125m2, 10kgs-250m2, 20kgs-500m2
Ornamental Lawn Grass Seed Alternative
We also supply a hard-wearing lawn grass seed with ryegrass.
This lawn grass seed has been designed to produce a tough and durable lawn.
Availability on Ornamental Lawn Grass Seed
We can usually accommodate a next day delivery service if the product is ordered before 12pm for an additional cost. The delivery is also subject to weather conditions and stock levels. All supplied in 5kg bags, 10kg bags and 20kg bags.
Loose Load Deliveries
For a competitive loose load delivery price (bulk deliveries) for large areas please contact our sales team on 03300585068.
Loose load orders


T:0330 058 5068

Loose tipped 10, 20 and 30 tonnes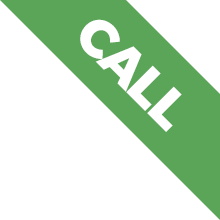 20 purchases during last 24 hours