Top Tee Turf - 1 Metre Sq Rolls
Top Tee Turf - 1 Metre Sq Rolls 10 TONNES OR MORE? CALL 0330 058 5068 FOR LOOSE LOAD DELIVERY
Description
Please note all of our turf is freshly cut to order and collected by 12pm on Tuesdays. Unfortunately, this means that we can only deliver on Wednesday and Fridays. This versatile turf is suitable for any domestic garden that will receive little footfall, such as: croquet lawns, tennis courts and gold tees. The Top Tee Turf is medium-to-fine, non-rye turf and offers a smooth texture. This easy-to-lay turf contains a mixture of chewing fescue, creeping red fescue, smooth stalked meadow-grass and brown top bent. One laid, you should take extra care in feeding the turf regularly and gently mow when required.
Top Tee Turf
Supplied In: approx. 609mm x 1631mm
Product: Top Tee Turf
Uses: Domestic Gardens, Golf Tees, Tennis Courts, Croquet Lawns, Quality Lawns, and Prestige Landscaping Projects
Product: Top Tee Turf
Top Tee Turf Alternative
We also supply a Top Shot Hardwearing Turf. This high-quality turf is exceptionally hard-wearing and makes a fantastic family lawn.

Availability on Top Tee Turf
We can usually accommodate a next day delivery service if the product is ordered before 12pm on a Tuesday. The delivery is also subject to weather conditions and stock levels. All of our Pro Hardwearing Turf is available in 1m2 rolls. We offer a high-quality product delivered at a very low cost.
Loose Load Deliveries
For a competitive loose load delivery price (bulk deliveries) for large areas please contact our sales team on 03300585068.
Loose load orders


T:0330 058 5068

Loose tipped 10, 20 and 30 tonnes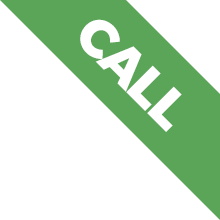 16 purchases during last 24 hours