Would use this company again
All round fantastic service and excellent product.
EXCELLENT SERVICE. DELIVERED ON TIME.GOOD PRODUCT
Third bag in as many weeks. Good quality soil and fast friendly delivery. Have recommended this firm to a friend and wouldn't hesitate to recommend to anybody looking for a good buy
Everything was exactly as I would have expected, hence four stars for website and quality. The delivery driver was brilliant and helped me get the pallet where I wanted it meaning easy access around it. I was impressed enough that I went back and ordered the turf which arrived today. Once again I am very happy with the price and quality. Not sure what would have earned a fifth star so 4/5 is good
Great product so much so I need some more
Screened Topsoil 10 TONNES OR MORE? CALL 0330 058 5068 FOR LOOSE LOAD DELIVERY
Description
Should you need a Topsoil that is suitable for all general garden uses such as: laying turf, use in Beds & Borders, Potting and in Flower beds, purchase the screened topsoil! This easy-use, multi-purpose topsoil contains naturally occurring organic matter and a small amount of grit which assists with drainage, as well as being peat-free. No preparation is required before laying this topsoil, it is ready for use which is why this is one of the most popular soil products.
Screened Topsoil
Bag Size: 850 Litre Bulk Bags
Product: Screened Topsoil
Uses: General Garden Uses ( Laying Turf, Potting etc..)
Specification:BS:3882:2007
Screened Topsoil Alternatives
If you are looking for a topsoil specifically for use in bed and borders we also supply Problend Beds and Borders Topsoil. This contains a fertiliser which helps promote the early development of plants.
Availability on Screened Topsoil
We can usually accommodate a next day delivery service if the product is ordered before 1pm for an additional cost. The delivery is also subject to weather conditions and stock levels. All of our Screened Topsoil is available in Bulk Bags ( 850 Litres).Screened topsoil has been screened at 10mm to remove any oversized or large lumps to provide an easy-application soil.
Loose Load Deliveries
For a competitive loose load delivery price (bulk deliveries) for large areas please contact our sales team on 03300585068.
Loose load orders


T:0330 058 5068

Loose tipped 10, 20 and 30 tonnes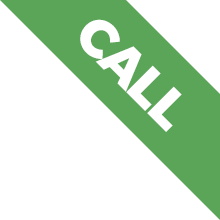 11 purchases during last 24 hours