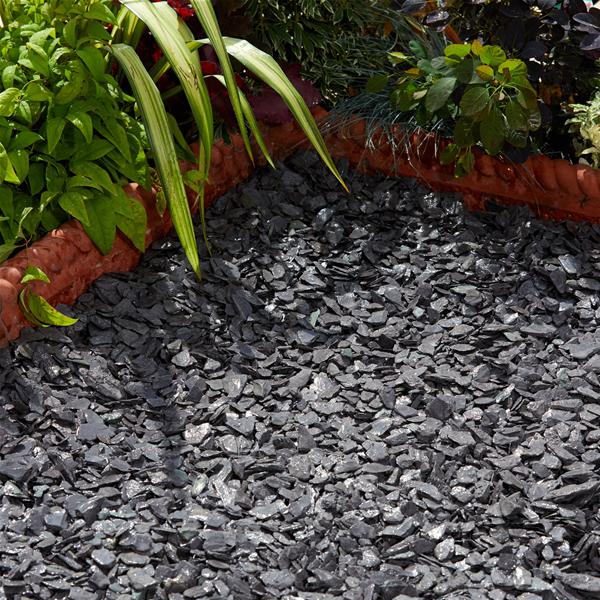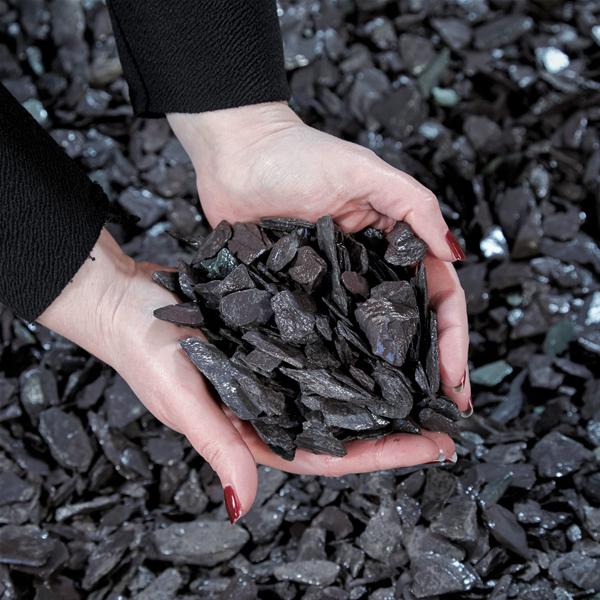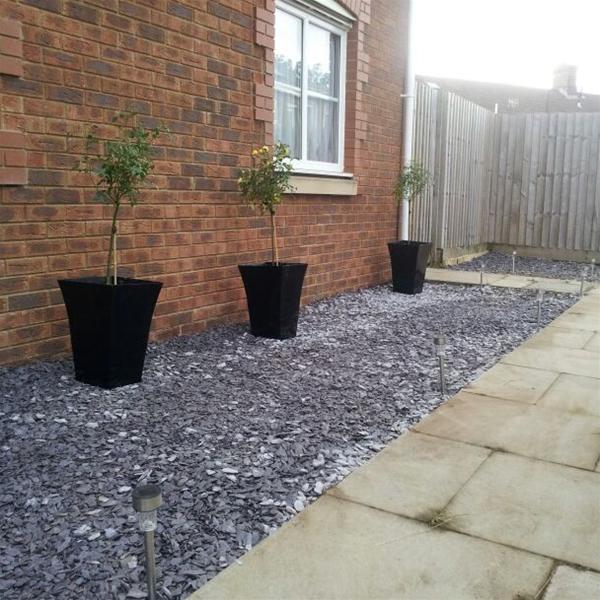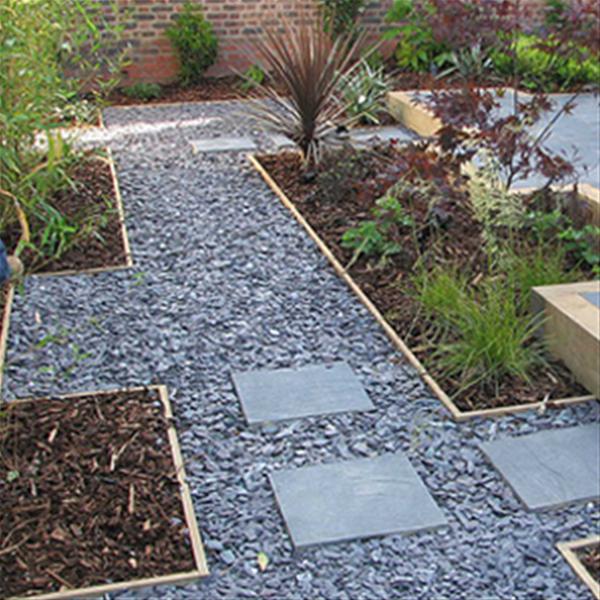 Great customer service phone call for when the delivery was in my area I wish all customer service was like this life would be a breeze Thanks very much
Very straightforward process and everything arrived on time as described Have used Gravelmaster before so have a high degree of confidence
I would highly recommend this company. They kept me informed and delivered promptly. Goods as described and a great price
Brilliant service and product will definitely use again
Another first class supply, arrived as requested and a call received to advise me on delivery time. Great service, highly recommend Gravemaster.
Blue Slate 20mm
From £95.00
Description
This decorative product is eco-friendly as it is recycled in the UK from the roofing slate industry. The use of slate in borders and planters as a mulch greatly reduces water evaporation whilst still maintaining permeability for plants and wildlife. The blue is bold and gives a real contemporary look which can help bring your garden to life. The flat angular shape of the slate gives a stylish modern look.
Blue Slate 20mm
Bag Size: Approx 850Kg Bulk Bags and 50x20kg Sealed bags
Size: 20mm
Uses: Landscaping, Aquatics, Ponds, Water Features and Mulch
Colour: Blue
Shape: Flat Angular
Specification: BS EN 1260
Blue Slate 20mm Colour and Shape
The 20mm Blue Slate is a naturally quarried product which may result in slight variations in formation, size, colour or shape. In the daylight the stunning colour of the blue can really brighten up your garden. The size and flat angular shape of the slate makes it ideal for a variety of uses.
Availability on Blue Slate 20mm
We can usually accommodate a next day delivery service if the product is ordered before 1pm for an additional cost. Normal delivery is 2-3 working days from when the order is placed. The delivery is also subject to weather conditions and stock levels. All supplied in Bulk Bags (850KG) or Sealed bags (20KG). We also supply a sample which is a small poly bag sent via first class post.
Loose Load Deliveries
For a competitive loose load delivery price (bulk deliveries) for large areas please contact our sales team on 03300585068.
Loose load orders


T:0330 058 5068

Loose tipped 10, 20 and 30 tonnes