Weed Control Membrane 2m Widths
Delivery was quick and the quality is brilliant.
I ordered 1 membrane and it wasn't enough to cover the space in my garden, but that wasn't a problem! The sales team were extremely helpful and in just 48 hours, I received my other order.
The size is perfect; just as described.
Great quality and looks just as advertised.
I am yet to see a weed grow through the membrane! Fantastic quality.
Weed Control Membrane 2m Widths 10 TONNES OR MORE? CALL 0330 058 5068 FOR LOOSE LOAD DELIVERY
Description
This Woven groundcover membrane 2M is recognised as a market leader in weed prevention. This generously sized 2M groundcover is ideal for a wide range of gardening projects and offers excellent water permeability whilst retaining moisture levels. This versatile groundcover can be used to suppress weeds and is recommended for use under drives, paths, play areas and borders prior to spreading gravel, slate, cobbles and bark mulch. It is European manufactured. Please note our 1x50, 1x100 2x50 and 2x100 membrane is delivered by courier and all sizes are non-returnable
Woven Ground Cover Membrane 2m
Weight: 100gms/m2
Size: 2m
Uses: Suppress Weeds
Material: Woven Polypropylene
Permeability: 15ltr/m2/sec
UV stabilisation: 5 years
Availability on Woven Ground Cover Membrane 2m
We can usually accommodate a next day delivery service if the product is ordered before 12pm for an additional cost. The delivery is also subject to weather conditions and stock levels. All of our Woven Groundcover Membrane 2M is available in either 2.1m x 10m, 2.1m x 50m or 2.1m x 100m rolls.
Loose Load Deliveries
For a competitive loose load delivery price (bulk deliveries) for large areas please contact our sales team on 03300585068.
Loose load orders


T:0330 058 5068

Loose tipped 10, 20 and 30 tonnes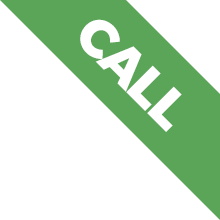 27 purchases during last 24 hours